Shpock relaunches with all-new features offering in-app digital payments and buyer protection
Biggest shake-up to one of the UK's top online marketplaces since its launch
All-new buyer protection means digital payments are made in-app, ensuring payments are secure and guaranteed until item is received
New 'Buy Now' button on listings gives the option to skip haggling altogether
London, 20 November 2019 – Shpock, the UK's most downloaded marketplace app of 2018, today announces a brand-new transactional model and feature set, adding robust buyer protection, and the ability to buy and sell anywhere nationwide. The popular peer-to-peer marketplace can now be used to find a bargain from anyone across the UK, not just your neighbours.
A brand-new way to use Shpock
In the biggest shake-up since launch, Shpock has evolved into a transactional marketplace, facilitating the transfer of funds between buyers and sellers, much like more conventional e-commerce websites. This means buyers and sellers no longer need to rely on cash-in-hand exchanges when using the marketplace and can make and receive payments digitally within the platform. Shpock keeps payments safe, ensuring peace of mind for buyers and sellers.
Introducing Buyer Protection
Shpock's new Buyer Protection guarantees customers can get their money back in case of issues with delivery or the item's condition. It covers purchases up to £1,000*, and if you don't get the item you were expecting, you'll get your money back. Shpock users also now have access to a 'Buy Now' button, so you can buy and sell items instantly without the need to haggle. Just click the button, pay digitally through the app, and have the item delivered to your door.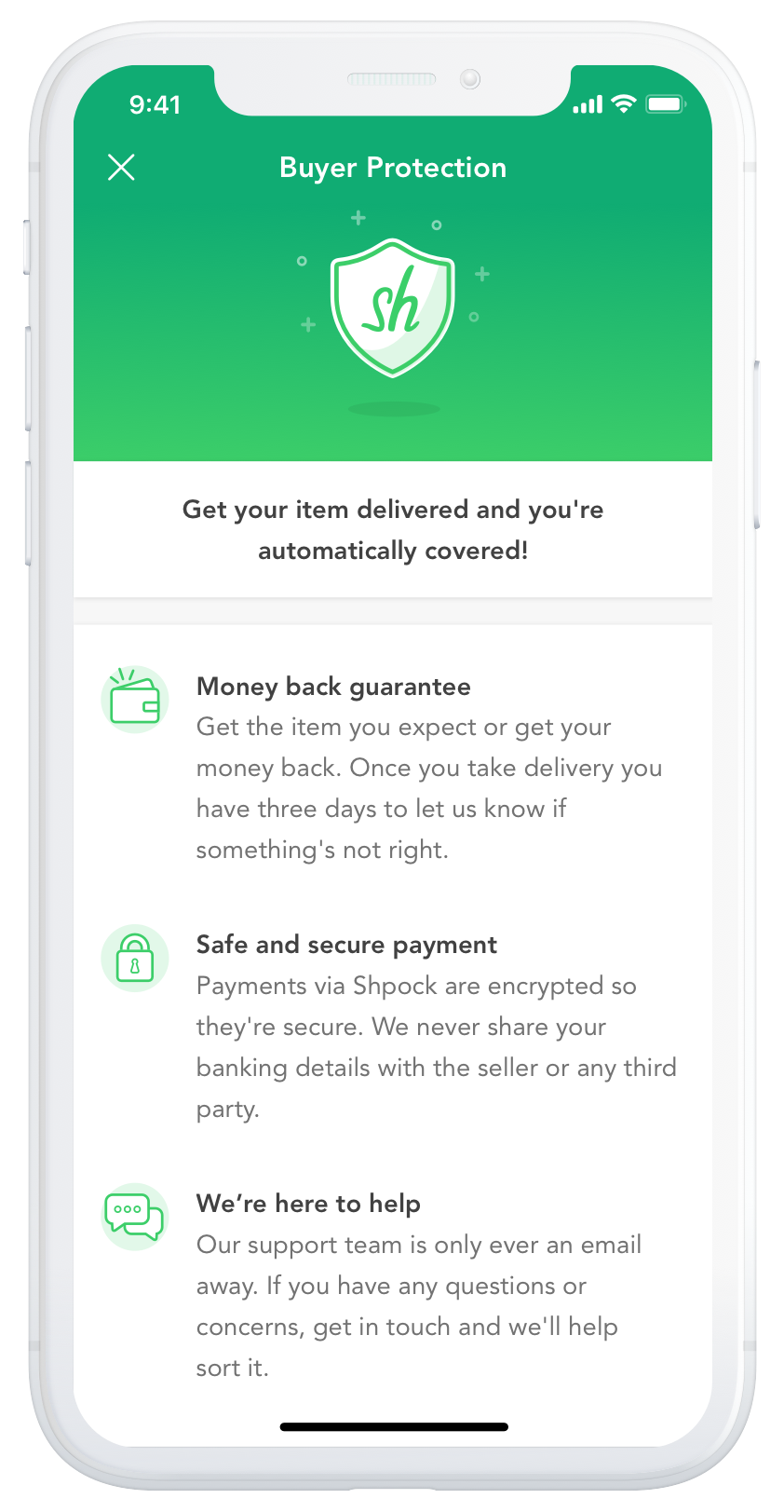 Buy and sell anywhere across the UK
For sellers, listing items on Shpock remains completely free, and can be done in a matter of seconds with the Shpock app. Sellers can now include delivery options for parcels in different sizes, so now everyone across the UK is a potential customer. For those that like to keep things local, there's no need to worry as items can still be marked as collection only.
With these new features, Shpock has evolved from a local-only marketplace to a platform for buyers and sellers anywhere across the country. You'll see the most relevant items when you search, not just the ones closest to you. New Buyer Protection meanwhile ensures you won't get any unwanted surprises when buying on Shpock, just a great experience every time.
Keep track of the money you make
Finally, the new Shpock introduces a brand new 'Wallet' feature where users can keep track of their current and pending balances from the items they sell. You can have your cash paid out any time to your designated bank account.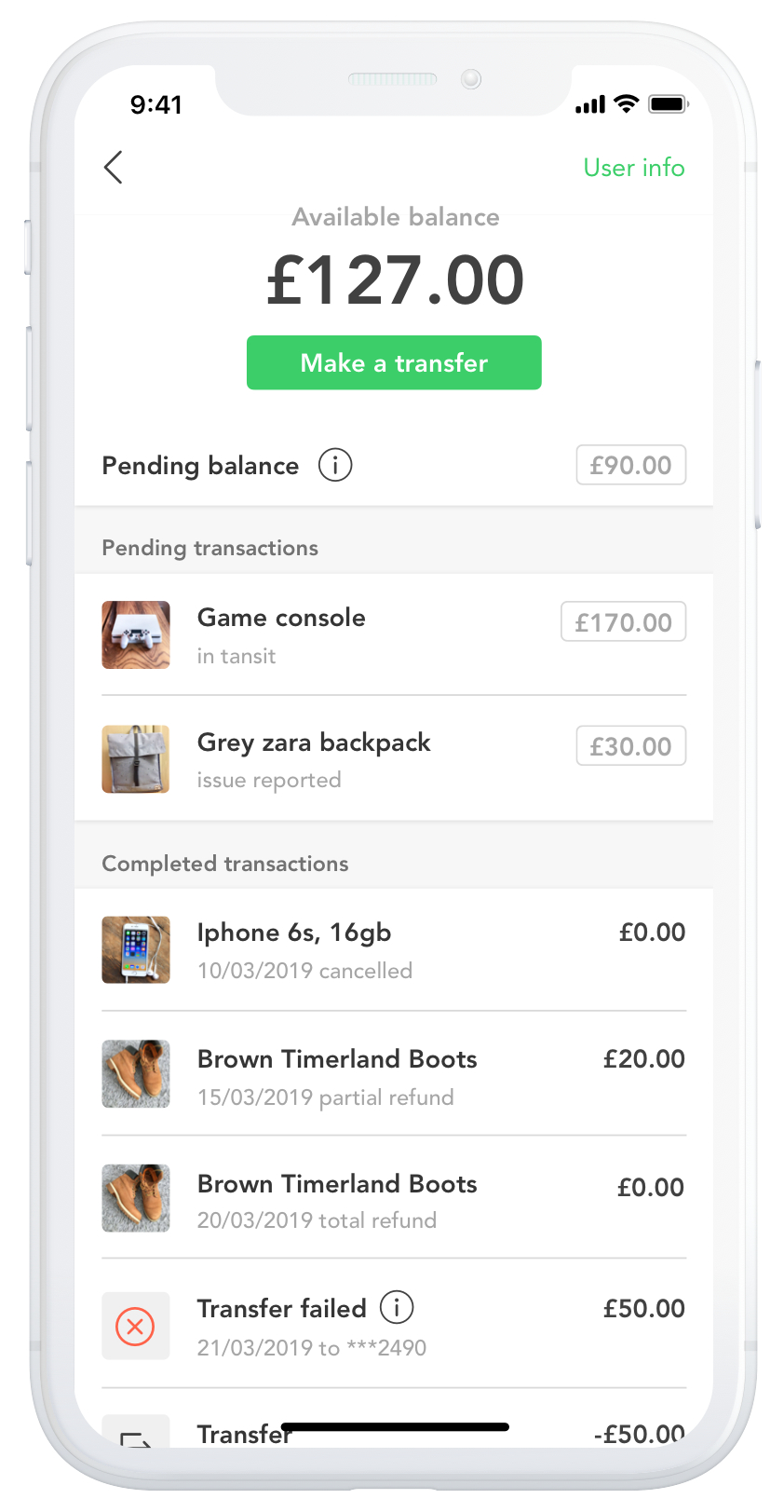 Esteve Jané, CEO of Shpock comments, "At Shpock, we have always listened to feedback from our community of buyers and sellers and used their insights to make our platform better and better. Today's new features mark our biggest evolution yet, transforming Shpock from a local way to buy and sell from your neighbours, into an open yet secure online marketplace. As we move away from a throw-away culture, Shpock is the perfect platform for buying things you'll love, while giving things you used to love a new lease of life."
Disclaimer: The new user experience is currently in staged roll-out and will reach 100 % of the UK user base within the next few weeks.
*subject to change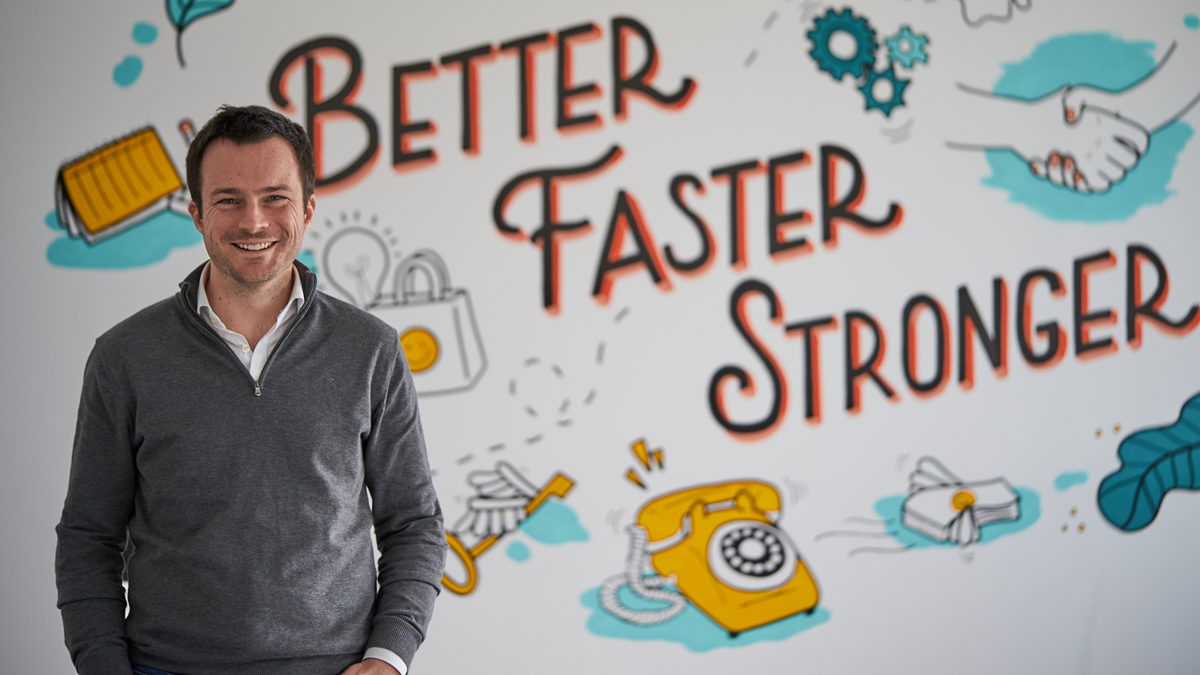 Media gallery: Screens with new user-experience
ABOUT SHPOCK
Shpock is a mobile marketplace that brings millions of private buyers and sellers together.
Shpock has more than 10 million active users and over 2 billion page impressions. It is one of the UK's most dominant shopping apps, with regular #1 rankings in the Google Play and Apple App stores in the UK, Germany and Austria.
Categories range from electronics, fashion and furniture to specialised interests such as cars and property.
Shpock is owned by Adevinta, a global family of leading marketplace sites, including France's Leboncoin and Italy's Subito.
Some facts and figures
- Among the leading online marketplaces in three countries (UK, Germany, Austria)
​- Over 10 Million active users monthly
​- Over 2 billion page impressions per month
​- Products worth more than £1 billion are being traded per year (2018)
​- A multi-national team of 100+ people responsible for the success of the digital marketplace
Recent prizes
- Apple awarded 'Best of 2017 App' in the category 'Sustainability'
​- Google awarded Shpock the "Android App Excellence 2018"