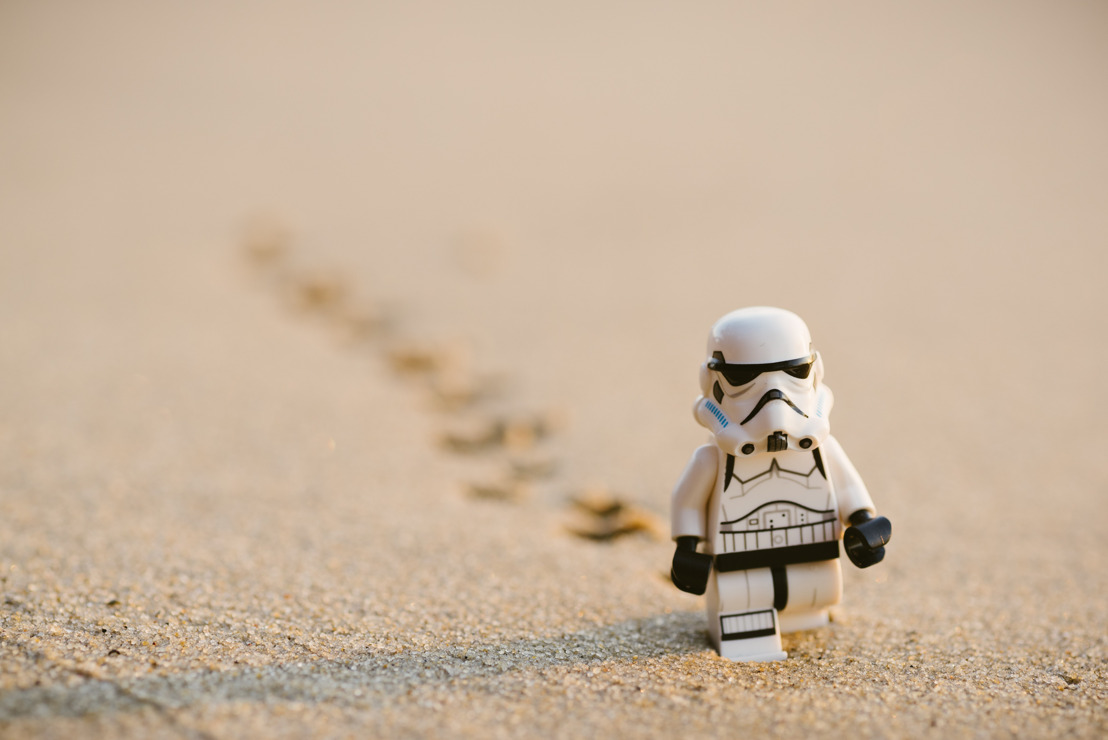 Lightsabres for sale! Now is the best time to sell your unwanted Star Wars merchandise second-hand
Wednesday, December 18, 2019
With the upcoming opening of Star Wars: The Rise of Skywalker, now is the best time to sell and make more money on your old and unwanted Star Wars merchandise

Searches for Star Wars related merchandise are up 58% with Star Wars LEGO proving most popular
London, 18 December 2019 – Still holding onto your old Star Wars figurines, Chewbacca backpack, or R2D2 t-shirts? Well now is the best time to dig them out and sell them online according to the most recent data from Shpock, the UK's most downloaded marketplace app with over 5 million active UK users.
With the opening of Star Wars: The Rise of Skywalker this week, demand for Star Wars memorabilia and merchandise is spiking, with fans young and old looking for a bargain second-hand.
Data from Shpock's millions of users in the UK has found that searches for Star Wars related items are up 58% in the last 30 days, when compared with the same time frame last year. It really is the perfect time to sell your old unwanted treasures.
Looking at search data, the most popular Star Wars search term is for Star Wars LEGO, closely followed by the Star Wars Jedi Fallen Order videogame, Star Wars Figures, and Vintage Star Wars products.
Exclusive and vintage items are also being spotted on Shpock being sold second-hand. Treasures seen this week have included and Original Star Wars Vintage Magazine from 1977, a Boba Fett helmet signed by Jeremy Bulloch, and a Vintage 1979 Millennium Falcon.
You can see the full up-to-date list of Star Wars items for sale here.
Denise Böhm, Senior Communications Manager at Shpock comments, "We love Star Wars, not least because the franchise had created over 40 years of amazing toys, clothes and video games. As the finale of the Skywalker Saga hits the big screen, we know that now is the best time to sell the Star Wars merch that you no longer want and find unexpected gems at bargain prices."
Four reasons Shpock is the best way to sell your Star Wars merchandise
Your money is safe: When you buy through Shpock, you know that your money is safe thanks to our Buyer Protection. We keep your money safe when your payment is made, so if anything goes wrong such as the item going missing or not being what you expected, you'll get your money back.

We're local and national: On Shpock you can buy and sell items locally with your neighbours, or offer delivery options and buy and sell from anyone across the UK.

Buy Now: With Shpock's new Buy Now button, you can bypass haggling altogether and buy and sell in just minutes.

Quick and easy: Listing an item for sale takes just minutes on the Shpock app, so you can get all your clearing out done fast.