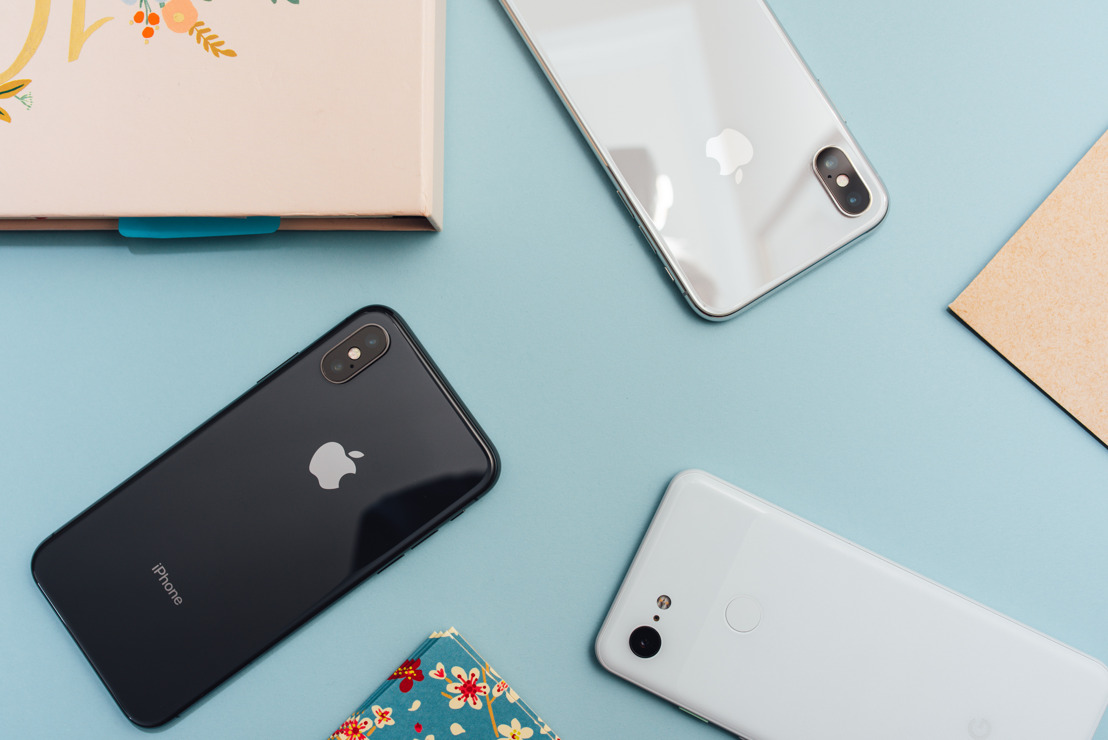 Price of second-hand iPhone X down to £399 since launch of iPhone 11
Thursday, October 31, 2019
iPhones released before the 11 are at their lowest prices ever

In the last 12 months, the average iPhone was sold in under 6 days

1 in 10 Brits would buy a second-hand smartphone to reduce their carbon footprint

New data from top marketplace Shpock shows it's never been a better time to buy a second-hand iPhone
Since the iPhone 11 launched, prices of older, still popular, models like the iPhone X and iPhone XS hit an average of £399 and £587 on Shpock, the popular marketplace. That's a massive £600 off the X's original price tag. This shows that now, with thousands listed every day, it really is the best time to buy a quality, second-hand iPhone.
Shpock, the most downloaded marketplace app in the UK last year, analysed more than 75,000 iPhone listings from the past 12 months to see how inexpensive a second-hand iPhone has become.
Second-hand iPhones prices are at their lowest ever!
The thousand-pound iPhone X can now be bought for £399, more than half the price tag of the device when it first launched. Its successor, the XS, was more expensive at an average price of £567, whilst the XR hit a low of £431.
Original launch price (£)

Average second-hand price on Shpock

in September 2019 (£)

iPhone X

£999

£399

iPhone XS

£999

£587

iPhone XR

£749

£431

iPhone 8

£699

£242

iPhone 8 Plus

£799

£290
On the lower-end of Apple's selection are the iPhone 8 and 8 Plus. The iPhone 8's average price of £242 was the lowest in the range, with the 8 Plus sold at an average price of £290.
The popularity of the second-hand iPhones is evident at Shpock, as these are one of the fastest selling items on the marketplace. In the last 12 months, the average iPhone was sold in under 6 days, with the XR and XS sold in under 4 days. Buyers and sellers can take advantage of this speedy process if they're looking for a quality, second-hand replacement of their current model or wish to pass on their older version and purchase the new iPhone 11.
Sometimes it's best to haggle
There's value in haggling as was clear with the iPhones sold on Shpock's marketplace. The average price drop for the X was £71 in September 2019, a huge 15% off the asking price.
The XR and XS saw lower drops at 9%, whilst the iPhone 8 saw the biggest discounts of 26% off the asking price.
Accumulating all the data showed that buyers could haggle up to 17% off a quality, second-hand iPhone via Shpock.
Buy second-hand for a lower carbon footprint
Shpock recently conducted a survey asking 2,000 Brits what they would do to lower their carbon footprint and combat climate change. 1 in 10 said they would consider purchasing second-hand iPhones, which shows that second-hand is being more widely considered amongst consumers to reduce their impact on the environment.

"Second-hand iPhones can be found at amazingly low prices now", comments Steve Grice, Managing Director of Shpock UK. "If you need to update your iPhone but don't want to pay an arm and a leg for the latest; second-hand models are the best option and there's thousands listed online every month. A launch is clearly the best time to buy and sell the older, but still superb, versions!"
Selection of affordable second-hand smartphones: https://www.shpock.com/en-gb/c/phones-accessories/s/iphone
-END-
ABOUT SHPOCK
Shpock is a mobile marketplace that brings millions of private buyers and sellers together.
Shpock has more than 10 million active users and over 2 billion page impressions. It is one of the UK's most dominant shopping apps, with regular #1 rankings in the Google Play and Apple App stores in the UK, Germany and Austria.
Categories range from electronics, fashion and furniture to specialised interests such as cars and property.
Shpock is owned by Adevinta, a global family of leading marketplace sites, including France's Leboncoin and Italy's Subito.
Facts and numbers
- Among the leading online marketplaces in three countries (UK, Germany, Austria)
- Over 10 Million active users monthly
- Over 2 billion page impressions per month
- Products worth more than 1 billion pounds are being traded per year (2018)
- A multi-national team of 100+ people responsible for the success of the digital marketplace
Recent prizes
- Apple awarded 'Best of 2017 App' in the category 'Sustainability'
- Google awarded Shpock the "Android App Excellence 2018"
For Shpock's newsroom, please visit: news.shpock.com