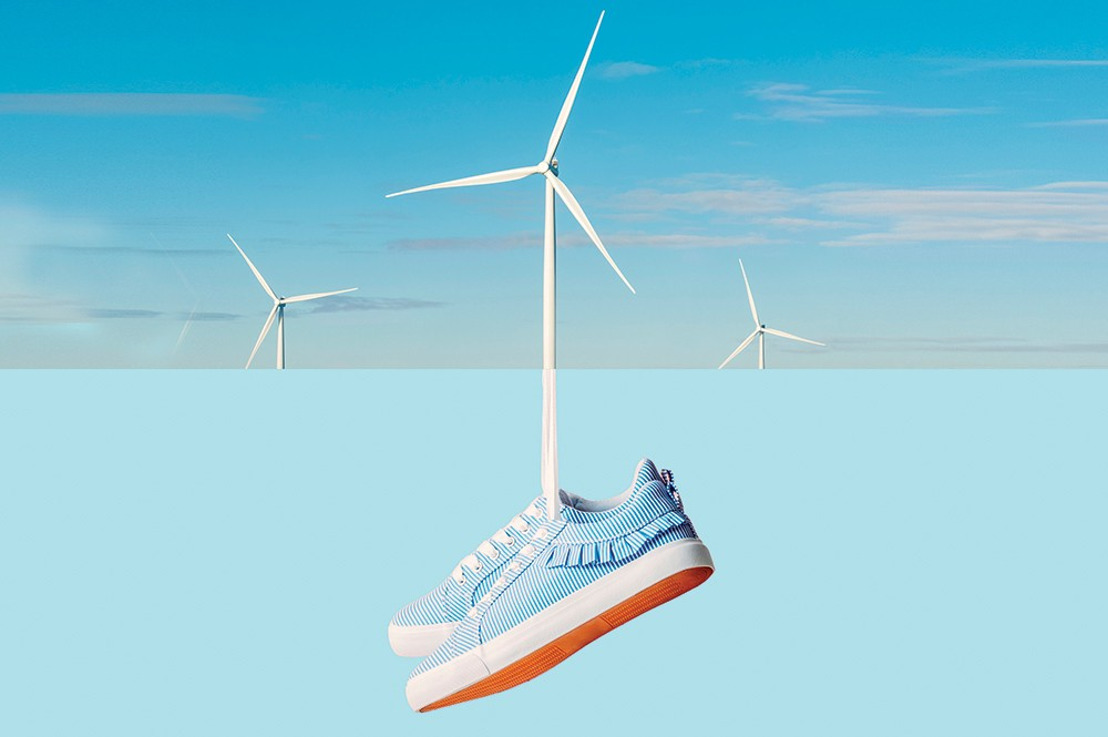 Flagship report shows buying and selling secondhand items is a giant step towards sustainable living
Shpock's Second Hand Effect report shows the annual environmental benefits of the secondhand industry
Friday, June 25, 2021
 Brits potentially saved 90,477 tonnes of CO2 emissions, equal to the weight of 7,152 London double decker buses.

One secondhand retail platform saved 8,143 tonnes of plastic: the equivalent of 1.2 billion plastic bags.

Secondhand buyers in the West Midlands are the UK's number one savers of materials and CO2 emissions.
The world is in a consumption crisis, consuming too much too quickly: our current average resource use equates 2.8 planets in Europe alone. There is an urgent need to move to circular consumption – where products are continuously repaired, reused and recycled.
This World Environment Day, secondhand marketplace Shpock has collaborated with non-for-profit IVL Swedish Environmental Research Institute to calculate the benefits of selling and buying secondhand goods. It hails the environmental heroes who contribute to a more sustainable future by buying and selling items including fashion, electronics, and cars secondhand, instead of new.
This year's report found that through secondhand buying and selling Brits saved 90,477 tonnes of CO2 – the equivalent of 7,152 London double decker buses. This sizable reduction is based on Shpock UK purchases alone meaning that the total reductions via secondhand marketplaces is likely higher still.
The findings also explored the savings that Brits have made by buying and selling secondhand items for certain categories. Cars were the top savers of CO2 at 32,237 tonnes: the equivalent of circa. 21,200 midsized cars. Home and Garden products saved the second highest volume of CO2 with 29,500 tonnes; the weight of almost 1.2 million wheelbarrows. Whilst secondhand sports leisure and games items contributed the third biggest saving at 13,671 tonnes; equal to the weight of around 30.1 million footballs. 
The report also breaks Shpock data down by region; showcasing which areas are leading the way in saving on emissions. The West Midlander's came out as the nation's top secondhand consumers. They saved 26,658 tonnes of plastic, steel and aluminum – equivalent to the weight of 331 million Thomas Shelby's, the region's beloved Peaky Blinders leader. The region also saved 24,597 tonnes of CO2 – the equivalent of roughly 5,000 replicas of Birmingham's iconic Bronze Bull. 
Londoners were the second biggest savers, with 16,186 tonnes of CO2 and 17,240 tonnes of plastic, steel and aluminum. The combined volume being the equivalent of 2,500 Big Bens. 
Whilst the North West – which boasts some of the nation's most successful football teams – can now boast the nation's third highest environmental savings via these secondhand transactions. The materials and CO2 saved equals 324,500 British men and women. Enough to comfortably fill the region's major football stadiums at maximum capacity – Anfield, Old Trafford, the Ethiad, Goodison Park, Blackburn Rovers and Bolton Wanderers – with over 40,000 people to spare. 
Iyesha Cheema-Bradshaw, Brand and Content Manager at Shpock says: "Each time you choose to buy a used item instead of a new product you're not only saving money but making a positive environmental choice. Each small change really does feed into the circular economy which means less energy and fewer natural resources are used. 
We are proud of the nation's collective secondhand shopping statistics. Buying and selling secondhand on platforms like Shpock is a hassle-free way to transition to a more sustainable lifestyle whilst earning some extra cash – it is literally a win-win."