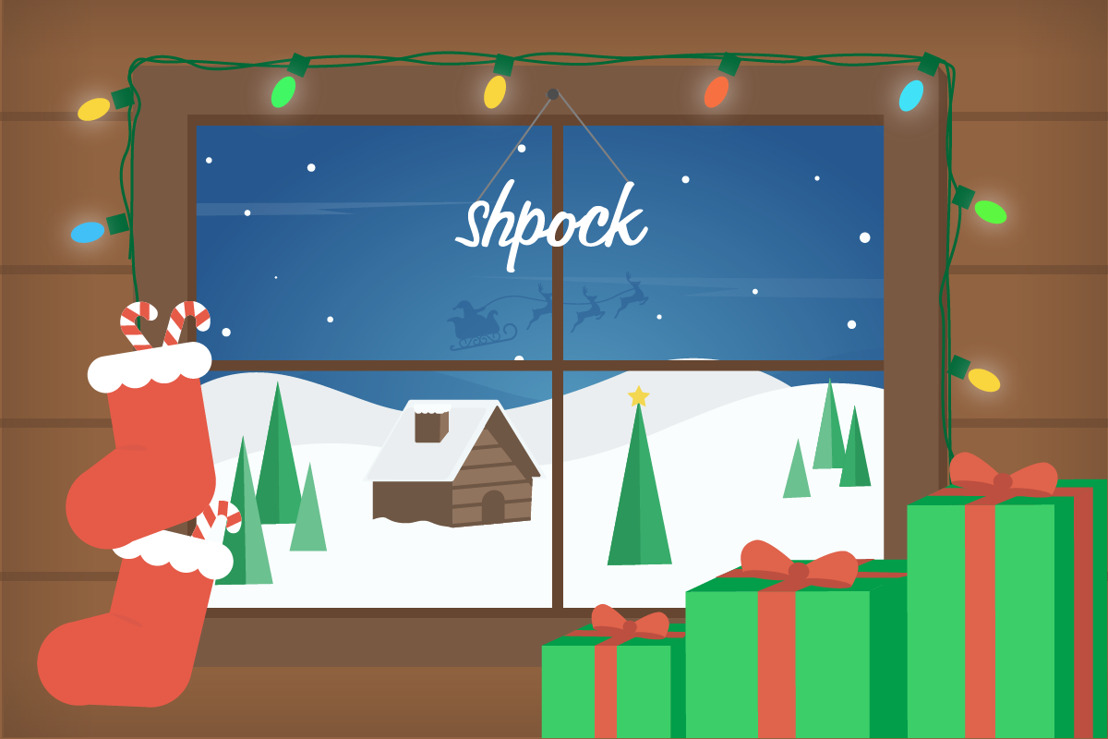 5 ways to celebrate Christmas on a budget
Shpock reveals tips to make sure you always have an enjoyable Christmas
Monday, November 27, 2017 — The average UK shopper will still spend almost £550 this Christmas with £280 spent on presents alone. [1] Unfortunately, meeting their children's expectations is not possible for some less fortunate families who struggle to cope with the financial burden that comes with the festive season. Shpock, the boot sale app, shows how you can still enjoy a great Christmas with many gifts on a lower budget.
"There is definitely social pressure to have the latest trends each year", explains Conor Gannon, Shpock spokesperson. "Toys are becoming more and more expensive and for some families, simply unaffordable. We want to show that there is an alternative to spending big every year".
1. Plan and budget
The key to a low cost Christmas is to plan. You should allocate an amount you would like to spend on gifts, food and decorations and stick to it. By budgeting the holiday season, you eliminate the possibility of overspending or last minute panic buys where the majority of money is lost.
2. Bargain hunt
Shoppers tend to splash out on new things at Christmas rather than looking for a cheaper alternative. Shpock offers a cost effective option for Christmas toys and decorations, often significantly lower than the regular price. Stuffed animals, action figures and games can be found for less than £10. Presents for loved ones can also be found for free as you can see from the examples below.
3. Recycle decorations
Thousands of pounds are spent in the UK each year on new Christmas lights and decorations. Not only bad for your bank account, this spending is particularly harmful to the environment. By recycling old decorations you can save a significant amount and cherish fun memories of past celebrations. Showcasing your artistic talents by creating your own decorations is another low cost and family fun way to brighten up your home.
4. Free fun activities
Taking part in free entertainment in your area is a great way to save money. Checking your local paper can reveal hidden gems for all the family. Before the big day, many Christmas markets offer free concerts, carol services and nativity plays. Even spending the night in watching a Christmas movie or playing a board game can be just as fun as an expensive night out.
5. Sell online
Christmas is traditionally a time to buy, but now also a useful time to sell. You can add to your festive fund by selling things you no longer need on Shpock. This can include unwanted Christmas gifts, things you no longer use or even toys your child has grown out of. The best part is you can bring happiness to a different child on Christmas day with the gift they always wanted.
[1] https://www2.deloitte.com/uk/en/pages/consumer-business/articles/deloitte-christmas-survey-2017.html